Removed From Air
February 20, 2021 @ 7:30 pm

-

8:30 pm

CST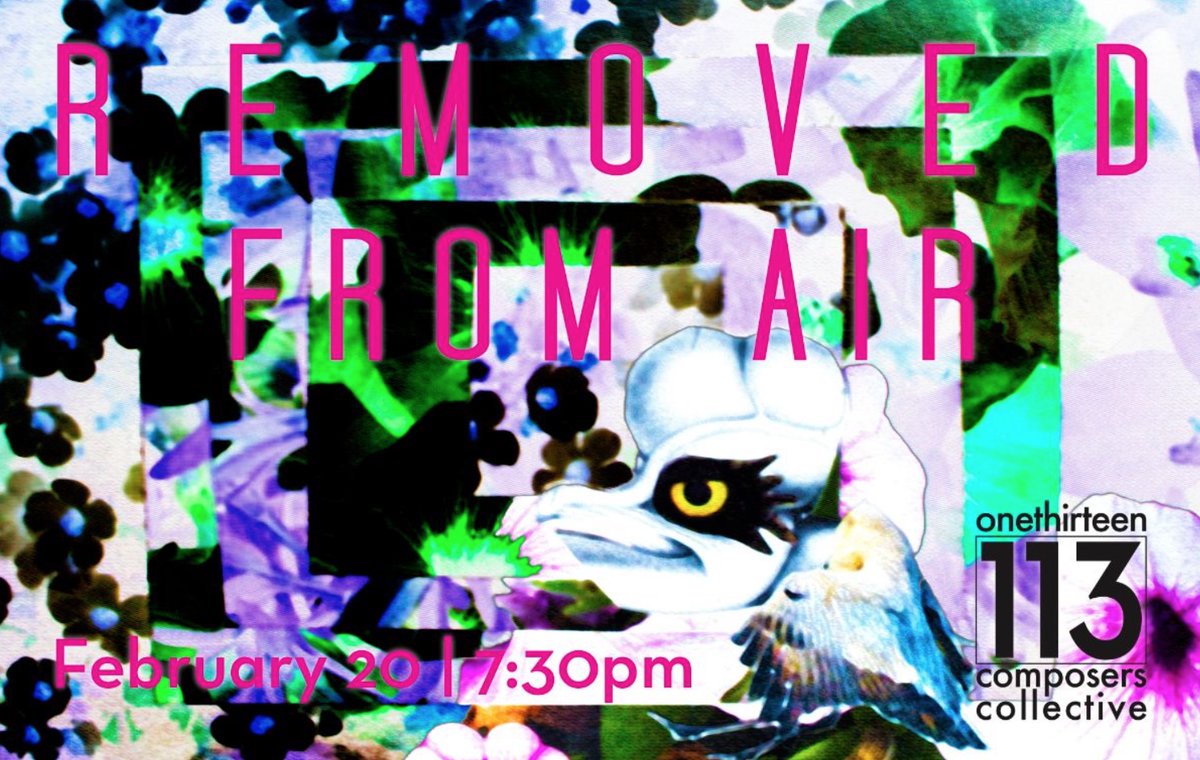 From 113 (One Thirteen), this event is a video show featuring work by Elizabeth A. Baker, Joey Crane, Anthony R Green, Joe Horton, Sam Krahn, Heather Mease, Joshua Musikantow, Tiffany M. Skidmore, and Bethany Younge.
Program details will be provided in the YouTube video description.
Join on YouTube for a live chat during the show!
Date & Time: Saturday, February 20, 2021 at 7:30pm CST
113 (One Thirteen), a collection of composers and performers of new experimental music based in the Twin Cities, curates concerts, seminars, and master classes throughout the United States and Europe. Through ambitious programming, community building, educational outreach, and emphasis on extensive interaction between composers and performers, 113 provides a platform for musicians pursuing bold, personalized artistic visions, and helps them to transmit those visions as directly and honestly as possible to a receptive audience, unfettered by university politics, market pressures, or established conventions. Since its inception in 2012, 113 has presented over one hundred world premieres and worked with composers and performers such as Richard Barrett, Anthony Cheung, Chaya Czernowin, James Dillon, Julio Estrada, Brian Ferneyhough, Michael Pisaro, Collect/Project, Duo Gelland, Ensemble Dal Niente, Fonema Consort, The Gregorian Singers, Marcelo Rilla, Bill Solomon, Strains New Music Ensemble, Milana Zaric and dozens of local musicians of the highest caliber.