The McKnight Foundation's Arts program is one of the oldest and largest of its kind in the country. Established in 1981, the McKnight Artist Fellowships provide annual, unrestricted cash awards to outstanding mid-career Minnesota artists in ten areas. Eight arts organizations oversee the administration of the fellowships and structure their own program to respond to the unique challenges of different creative disciplines: ceramic arts, choreography, dance, media arts, music performance, playwriting and theater arts, visual arts, and writers; administered respectively by the Northern Clay Center, The Cowles Center, FILMN°RTH, MacPhail Center for Music, The Playwrights' Center, Minneapolis College of Art and Design, and The Loft Literary Center.
The American Composers Forum encourages applicants from the full range of musical styles, and is committed to supporting a diverse pool of artists whose work demonstrates strong artistic merit. Accordingly, awards for our programs will represent, as far as possible, artists and projects that are diverse in genre, gender, race, ethnicity, and geography.
 Current Participants
2019 panelists were composers Gavin Chuck (Chicago, IL), Elainie Lillios (Bowling Green OH), and Gilda Lyons (Rhinebeck, NY)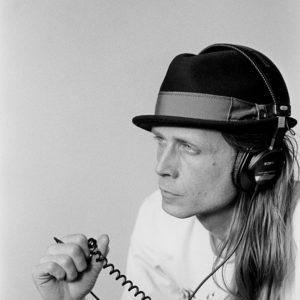 Aleksandr Brusentsev photo by Joe Sarah; James G. Everest photo by Erin Westover; Asuka Kakitani photo by Hanayo Takai; Stefon Bionik Taylor photo by Brandon Sweet
Purpose
The intent of this program is to recognize and support midcareer artists living and working in Minnesota who demonstrate a sustained level of accomplishment, commitment, and artistic excellence.
Criteria
The McKnight Fellowships provide recognition and financial support for midcareer composers working in any musical genre. The program is designed to award composers whose work is of exceptional artistic merit, who have created a substantial body of work over a period of time, and who are at a career stage that is beyond emerging.
Awards
Four fellowships of $25,000 in unrestricted funds will be awarded. Awards are subject to state and federal income tax guidelines.
Fellows also have an opportunity to work for one month in one of five artist residency communities partnering with the American Composers Forum OR fellows can create a self-designed professional development project in lieu of participating in one of the five artist residency communities. Each project or residency will be planned in consultation with ACF's Vice President of Programs. ACF will allot  planning for this residency occurs during the fellowship year, and Fellows have up to two years to implement the plan. The budget for the residency or self-designed professional development project is up to $2,500 and up to $500 in travel. These funds will go directly to the residency program.
Between 2019 – 2020 ACF will produce the first McKnight Composer Fellows Biennial Festival. The biennial festival will be an intensive full day event designed to connect Fellows more directly with audiences, collaborating artists, and McKnight Fellows from other disciplines. ACF will present a curated event for the cohort of the 2018 and 2019 McKnight Composer Fellows on a single stage over the course of an entire day. The 2018 and 2019 Composer Fellows will have an opportunity to feature their music and share their artistic stories in one of the two separate salon-style concerts during the one-day event. Each of the 2018 & 2019 McKnight Composer Fellows will be given a budget up to $2,000 to hire musicians and/or defray cost for the presentation of their work. These funds will go directly to the hired artists or production cost specifically for the Fellow's programed work. ACF's Vice President of Programs in consultation with the 2018 & 2019 Composer Fellows will hire all musicians and coordinate the production of the one-day McKnight Composer Fellows Biennial Festival.
INFORMATION SESSIONS
William Lackey, ACF VP of Programs, will conduct five 60-minute 2019 McKnight Composers Fellowship Application Workshops online to go over the application process. These sessions will be offered online via Zoom.
Zoom video tutorials can be found here:
https://support.zoom.us/hc/en-us/articles/206618765-Zoom-Video-Tutorials
McKnight Fellowship for Composers Information Session Dates and Times
Tuesday, January 29:            12:00 – 1:00 PM CST             Register HERE for this date.
Thursday, February 7:           2:00 – 3:00 PM CST               Register HERE for this date.
Saturday, February 16:          11:00 AM – 12:00 PM CST     Register HERE for this date.
Monday, February 25:           12:00 – 1:00 PM CST             Register HERE for this date.
Saturday, March 9:                2:30 – 3:30 PM CST               Register HERE for this date.
If you are not able to participate in one of the online session you are welcome to schedule one-on-one meeting in person at the ACF office or over the phone, with William Lackey about your application before completing it online. To schedule a meeting, please call 651.251.2833 or e-mail wlackey@composersforum.org
2018
2018 Panelists: Marcos Balter, Amy Knoles, and Osnat Netzer
2017
2017 Panelists: Fang Man, Ken Field, and Marilyn Shrude
2016
2016 Panelists: Susan Botti, Rudresh Mahanthappa, Douglas Geers
2015: Abbie Betinis, David King, Reinaldo Moya, Peter O'Gorman
Panelists: David Dzubay, Aruán Ortiz, Zeena Parkins
2014: Alex Freeman, Jocelyn Hagen, Michelle Kinney, George Maurer
Panelists: Amir ElSaffar, Stacy Garrop, and Daniel Trueman
2013: Randy Bauer, Scott Miller, Joshua Musikantow and David Evan Thomas
Panelists: Anne LeBaron, Nicole Mitchell and Sven-David Sandstrom
2012: Viv Corringham, Christopher Danforth, Douglas R. Ewart and Steve Tibbetts
Panelists: Nancy Galbraith, Graham Reynolds, Huang Ruo
2011:Elizabeth Alexander, Justin Merritt, Jeremy Wagner and Spencer Wirth-Davis
Panelists: Linda Dusman, J.D. Parran and Jack Perla
2010: Neal Hagberg, Jocelyn Hagen, Ann Millikan and Peter O'Gorman
Panelists: Fernando Benadon, David Conte and Mary Jane Leach
2009: Abbie Betinis, Mankwe Ndosi, Schuyler Tsuda and Janika Vandervelde
Panelists: Derek Bermel, Jennifer Bilfield and Newman Baker
2008: John E. Bower, Brent Michael Davids, Philip Fried and Noah Keesecker
Panelists: Mark Applebaum, Margaret Leng-Tan and David Stock
2007:Douglas Ewart, Douglas Geers, Adam Wernick and Preston Wright
Panelists: Susie Ibarra, Matthew Levy and Steven Stucky
2006:Mary Ellen Childs, Viv Corringham, Edie Hill and Aaron Kerr
Panelists: Milford Graves, Belinda Reynolds and Neil Rolnick
2005:Yawo Attivor, Carol Barnett, Eric Barnum and Thomas Scott
Panelists: Fred Frith, Anthony deMare and Ileana Perez Velazquez
2004:Ruth MacKenzie, Mike Olson, Matthew Smith and Ying Zang
Panelists: Jason Hwang, Alex Shapiro and Kevin Stahlheim
2003: Michael Croswell, Jeffrey Brooks, Janika Vandervelde and George Cartwright
Panelists: Eleanor Hovda, Robert Moran and Roger Kleier
2002: Brent Michael Davids, James Harley, Barb Ryman and Preston Wright
Panelists: Joel Chadabe, Melissa Hui and David Cleary
2001:Steve Heitzeg, John O'Brien, Scott Miller and Edie Hill
Panelists: Chinary Ung, Eve Beglarian and Philip Bimstein
2000: Erik Belgum, Douglas Ewart, John Jindra, David Means and Victor Zupanc
Panelists: Bill Brooks, Tamar Diesendruck and Adolphus Hailstork
1999: Chris Bates, Dan Kallman, Anne Kilstofte, Monte Mason and Carei Thomas
Panelists: Ellen Christi, Allen Strange and Regina Baiocchi
1998:Maura Bosch, Jeffrey Brooks, Doug Little and Carl Witt
Panelists: John Duffy, Fred Ho and Judith Shatin
1997: Mary Ellen Childs, Anthony Gatto, Michael Karmon, Schoen Oslund and Gary Wolber
Panelists: Sebastian Currier, Anne Deane and Gustavo Matamoros
1996:Keith Bradshaw, Jan Gilbert, Edie Hill, Michael Nelson, Richard Paske and Russell Platt
Panelists: Orlando Garcia, James Tenney and Augusta Reed Thomas
1995: Ellen Lease, David Means, Kevin Schmidt, Gary Schulte, Lorren Stafford and Zhang Ying
Panelists: Warren Burt, Fran Richard and Lois Vierk
1994:John Baboukis, Jeffrey Brooks, Craig Carnahan, Anne Kilstofte, Ethan Torrey, Janika Vandervelde and Victor Zupanc
Panelists: Bun-Ching Lam, Susan McClary and Larry Polansky
1993:Marc Anderson, Tristan Fuentes, Marjorie Hess, William Lang, Carleton Macy, Lori Westmoreland-Schoenfeld, Paul Siskind and Steve Tibbetts
Panelists: Mary Ann Feldman, Steven Mackey and Larry Polansky
1992:Mary Ellen Childs, Douglas Ewart, Cary John Franklin, Henry Gwiazda, Paul Koonce, Charles McHugh, Monica Maye and David Evan Thomas
Panelists: Robert Paredes, Jeanette O'Connor and Vincent Plush
1991:John Devine, Jan Gilbert, Eleanor Hovda, Daniel Kallman, Homer Lambrecht and David Means
Panelists: Carman Moore, Ingram Marshall and Marion Brandis
1990: Carl Bergmann, Jeffrey Brooks, Arthur Campbell, Mark Hellum, David John Olsen and Eric Stokes
Panelists: Cindy McTee, Martin Bresnick and Elinor Armer
1989: Marc Anderson, Michelle Kinney and Ellen Lease
Panelists: Reggie Workman, Alice Parker and James Mobberley
1988:Miriam Gerberg, Jan Gilbert, Eleanor Hovda and Sarah Peebles
Panelists: Kenneth Gaburo, Alan Otte and Carol Plantamura
1987: Mary Ellen Childs, Randall Davidson and Philip Rhodes
Panelists: Michael Fleming, Ed London and Nancy Shear